The Best Local Exterminator in Alton
Pest Control in Alton
There are hundreds of different types of household pests that could infest your home, making identification and proper treatment a challenge for even the most experienced homeowner. To take advantage of a locally-owned and operated pest control company that has years of experience treating even the toughest infestations, partner with Garella Pest Control.
Our team of talented exterminators will keep your home and family safe from:
Ants

Bed Bugs

Bees & Wasps

Crickets

Cockroaches

Rodents

Spiders

Stink Bugs

And many others!
Image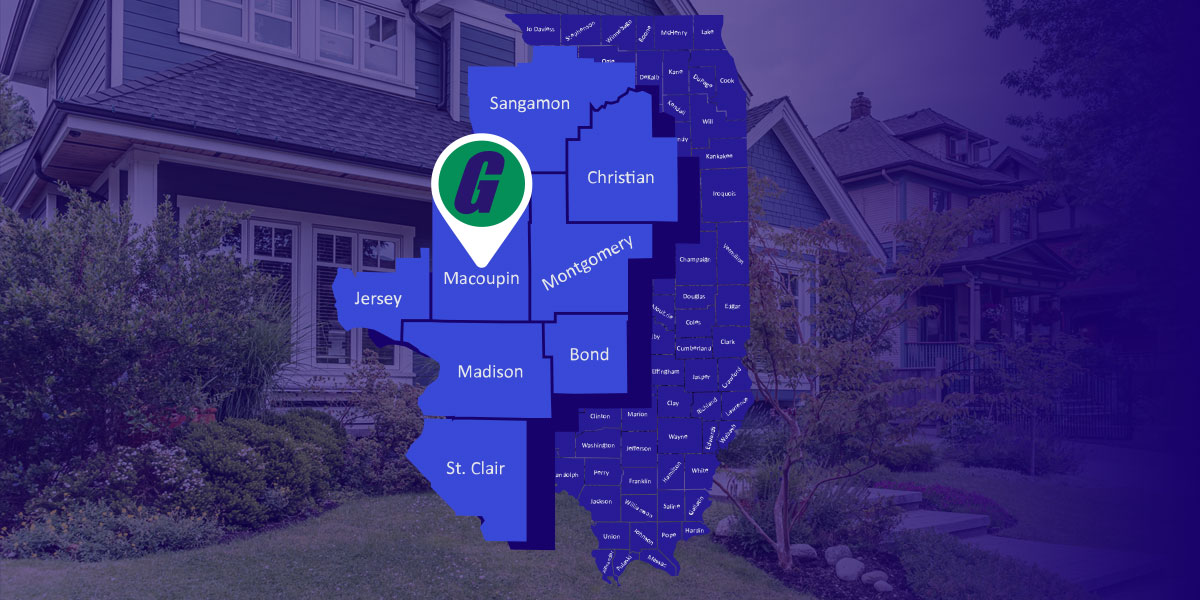 Sign Up For Whole Home Today!
Hire the Best Exterminators in Illinois
You wouldn't hire an inexperienced auto mechanic or a poorly-trained contractor, so why would you expect anything but the best from your exterminator? Here at Garella, we take great pride in our team of pest control technicians. Our rigorous training programs and ongoing professional education add up to give you the very finest pest control in Alton, meaning that you can expect: 
A full and detailed inspection

of your home. 

An adaptive approach to pest removal

that we'll adjust to your needs.

Available same-day service

for the fastest relief possible. 

24-hour in-person phone lines

with friendly customer service professionals. 

Contract-free options

for increased flexibility.

Free retreatments

if pests return once we've left. 

A full money-back guarantee

if you're unhappy with our service. 

And more!
Get $35 Off Your Initial Service
Reduced-Risk Products for Your Peace of Mind
Having bugs in your home is stressful enough without having to worry about how the treatment methods may affect the safety and health of your family and pets. That's precisely why we exclusively use reduced-risk products and techniques in and around your home.
Termite Treatment in Alton
When dealing with a pest with the destructive capability of termites, you can't afford to settle for anything short of the best termite treatment in Alton. Troublingly, these small wood-destroying insects cause more than $5 billion worth of damage to homes across America each year. But, when you have a team of experts on your side, you can count on a home that stays safe, strong, and intact for years to come. 
Sign up today and you'll receive:  
A comprehensive inspection and assessment of any existing damage

in your home from a local termite exterminator. 

A customizable termite removal plan

that we'll design with you in mind.

Available barrier treatments

to prevent future infestations before they happen. 

Industry-best termite control and prevention technology

 like the Sentricon Bait System and Termidor Termite Defense. 

And more!
Count On 75+ Years of Experience
Experience counts a lot when choosing the right pest control company for you. At Garella Pest Control, we bring more than our share into your home on every job, having been in business since 1945! In our over seven decades serving our local communities, we've developed the methods and gained the knowledge needed to deliver the results that you need to take back the pest-free home that you deserve.
Commercial Pest Control in Alton
Pests aren't choosy about spaces they invade, meaning that your place of business may be just as vulnerable to an infestation as your home. An infestation in your workplace can have reverberating consequences, scaring off customers, making your employees uncomfortable, and generally hindering productivity.
To resolve even a severe bug problem, you need the pest commercial pest control in Alton. At Garella, that's exactly what we offer—combining contract-free service, a proactive approach, and dedication to our customers to give you the results that you need.