The Best Local Exterminator in Staunton
Pest Control in Staunton
Dealing with pests yourself can be an uncomfortable job that makes your skin crawl. And once they are situated in your home, it can be difficult to get them out with home remedies. If you're looking for reliable pest control, Garella Pest Services is the company for you!
When you choose Garella for pest control in Staunton, our highly trained technicians will protect you from:
Ants

Bed Bugs

Bees & Wasps

Crickets

Cockroaches

Rodents

Spiders

Stink Bugs

And many more!
Image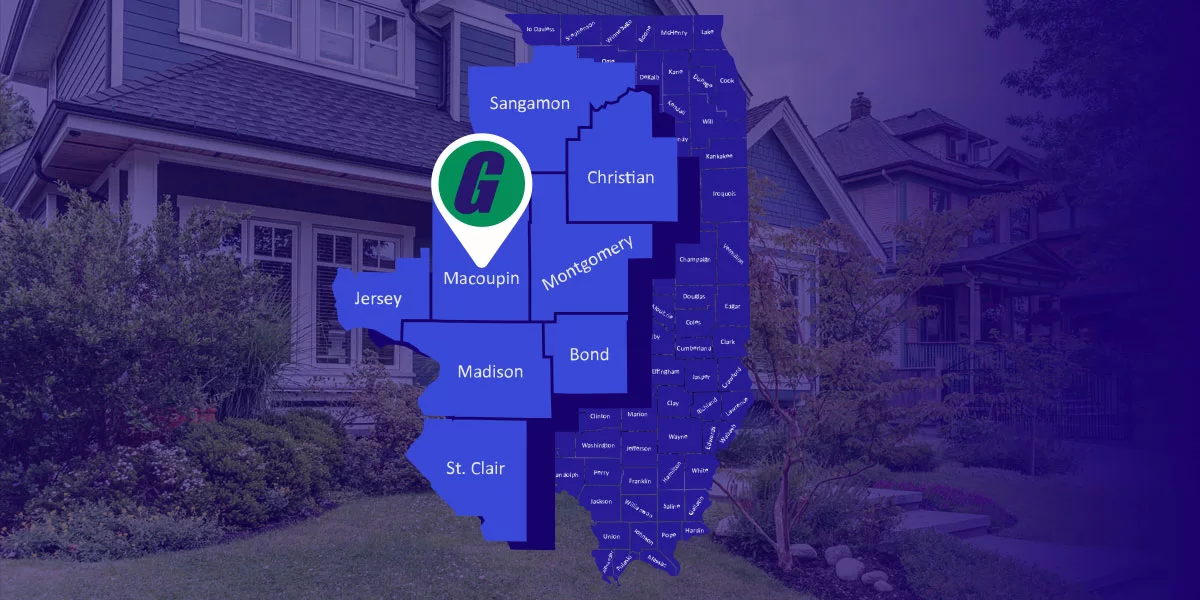 Professional Pest Control At Your Service
Pest Control is easy as can be now that Garella Pest Services is around. We care about the results of your home and want your family to feel safe and happy, so if anything pest-related pops up between your scheduled appointments, you can call us. We'll take care of it!
When you choose Garella for pest control in Staunton, you'll receive:
A complete inspection of the interior and exterior of the home to identify where any problem areas might be. 
A customized plan in order to get rid of bugs in the best way for your home. 
Efficient treatments to make sure the pests get out and stay out. 
Free services between appointments in case the problem appears again before we do. 

And more!
Pest Control Since 1945
Garella has been happily serving our Illinois community for over 75 years. Our technicians treat each of our customers like family, because after all, you're our neighbors too! When you choose Garella, you choose a company that knows and cares about the community.
Termite Control in Staunton
Every year, termites cause $5 billion in property damage due to their ability to eat through structures quickly. Termites make their way into your home and cause destruction before realizing it. If you suspect termites, it's essential to act quickly and call the experts at Garella Pest Services.
If any of these signs are familiar, then it's time to contact us for termite control right away:
Warped wooden frames or floors.

Water damage to areas with no explanation. 

Mud tubes that termites may use for homes. 

Piles of insect wings or dusty brown termite droppings.
Our Comprehensive Termite Treatment in Staunton
Here at Garella Pest Services, we've been dealing with termites for over 75 years, and we're here to help you rid yourself of these destructive pests. Our termite exterminators go through weekly training, to keep up-to-date with the latest in termite control technology. Don't let termites ruin your home, get professional help from the best in the business. 
Here's what you get when you partner with us for termite removal: 
A complete termite inspection

that our exterminators will use to recommend treatment. 

Custom treatment plans

that are specific to your home. 

Family and pet-friendly treatments. 

Removal of termites as well as protection from future infestations,

using advanced termite removal options, such as Sentricon and Termidor. 

Free re-treatments and money-back guarantee if you're not satisfied.
Bed Bug Treatment in Staunton
At Garella Pest Services, we understand the frustration and discomfort that comes with a bed bug infestation. That's why we offer a comprehensive bed bug control service tailored to meet your specific needs. With our expert team and effective treatments, we can help you enjoy a peaceful sleep once again.
Our Services Include:
A thorough inspection of your home or business to identify any signs of an infestation.
Family-friendly bed bug treatments that are safe for both children and pets.
High-intensity heat treatment, a proven method to eliminate bed bugs at all life stages.
Chemical treatment options for targeted control in infested areas.
Our satisfaction guarantee ensures that we will work tirelessly until the bed bug problem is completely resolved.
Don't let bed bugs disrupt your life any longer. Contact Garella Pest Services today for a free quote and take the first step towards a bed bug-free environment. Sleep soundly knowing that our dedicated team is here to provide you with the best bed bug control service in Staunton.