Get the Best Pest Control in Glen Carbon, IL!
Pest Control in Glen Carbon
Finding a bug in your house is never a pleasant experience– especially when it means there are more lurking in the background! There are many DIY pest control options available, but choosing the correct one can be daunting, and often a waste of time. When you hire Garella Pest Services, our educated technicians will take the guesswork out of pest control so you can rest easy knowing that your bug problem will disappear.
Our team of exterminators in Glen Carbon will inspect and treat for:
Ants

Bed Bugs

Bees & Wasps

Crickets

Cockroaches

Rodents

Spiders

Stink Bugs

And many more!
Image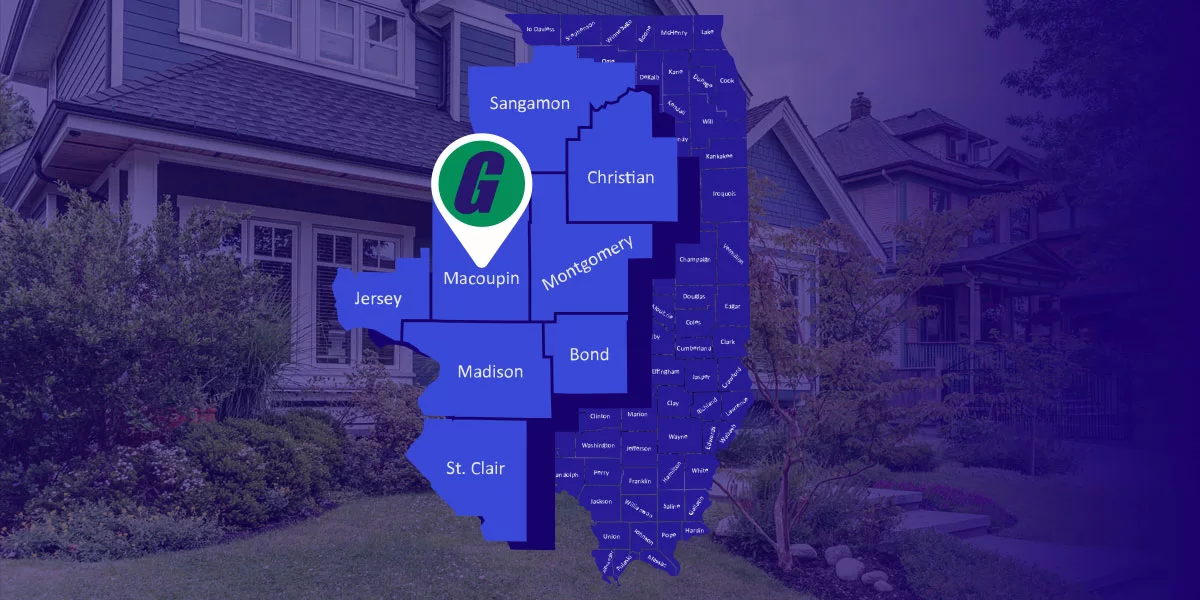 Highly-Trained Local Exterminators
Our exterminators receive continuous professional development. This ensures that they are trained in the latest pest treatment technologies, which makes it easier for them to solve your pest problem quickly and efficiently! When you partner with Garella for pest control in Glen Carbon, our services include:
A comprehensive inspection

to identify pests and how they are entering your home.

Pest removal that is tailored

to your situation.

Use of reduced-risk products and techniques

to keep your family safe.

Same-day service

if you call before noon.

No-contract options

to meet your needs.

Free retreatments

to make sure the pests stay gone.

And much more!
Dedicated Customer Service
We are a family-owned and operated local pest control company that has been serving the community for over 75 years. From our 24-hour in-person phone lines to our money-back guarantee, customer service is at the heart of our business. We are not satisfied until you are!
Commercial Pest Control in Glen Carbon
Here at Garella Pest Services, we don't stop at protecting your home. We also offer commercial pest control in Glen Carbon! Our services are discrete, so they won't interrupt your daily operations. We work with restaurants, offices, hotels, and so many other venues to ensure pests aren't jeopardizing your reputation. Whether you need a one-time service or regular visits, we've got a treatment plan for you.
When you trust our commercial exterminators, we will:
Inspect your property from top to bottom for signs of pest activity.
Create a custom treatment plan based on the needs of your business.
Use reduced-risk products to keep your customers and employees safe.
Maintain open communication throughout the treatment process.
Return for free re-treatments if your pest problems continue.
Termite Exterminator in Glen Carbon
Don't let these destructive pests take over your home. Our experienced termite exterminators in Glen Carbon are here to help you get rid of termites for good! Experience the Garella difference when you choose our termite treatment in Glen Carbon:
Comprehensive in-home termite inspections conducted by our experienced team.
Customized termite removal plans tailored to meet your specific needs.
Cutting-edge termite control technologies, including Sentricon and Termidor.
Ongoing termite control, monitoring, and prevention to ensure long-term results.
And more!
Trust Over 75 Years of Experience
When it comes to termite control services in Glen Carbon, trust the experts at Garella Pest Services. We've been in the business since 1945, so we know a thing or two about effective termite control. Contact us today and discover the power of our family-and-pet-friendly treatments!
Bed Bug Treatment in Glen Carbon
Are you tired of losing sleep because of bed bugs? Say goodbye to those pesky pests with our top-notch bed bug service in Glen Carbon. We offer a range of effective solutions to rid your home or business of bed bugs for good. Here's why you should choose Garella Pest Services:
Fast Bed Bug Inspections: We understand the urgency of getting rid of bed bugs. That's why we offer fast inspections to quickly assess the infestation and provide you with a customized solution.
Family-Friendly Treatments: We prioritize the safety of your loved ones. Our bed bug control service utilizes family-friendly treatments that are effective in eliminating bed bugs while being safe for kids and pets.
Satisfaction Guarantee: We are confident in the quality of our service. That's why we offer a satisfaction guarantee. If the bed bugs persist after our treatment, we will re-evaluate the situation and re-treat as necessary, free of charge.
Rodent Control in Glen Carbon
By choosing Garella Pest Services as your rodent control service in Glen Carbon, you can trust that we will get rid of rats and mice efficiently and effectively. Our experienced technicians are trained to ensure the safety and well-being of your home and family. Here's what you can expect from our comprehensive rodent service:
Free Service Estimate: Our expert team will conduct a thorough inspection of your property to identify any signs of rodent infestation. This allows us to tailor our approach to your specific situation, providing you with the best solution.
Exterior Rodent Baiting: We take a proactive approach to preventing rodent entry by strategically placing bait stations around the exterior of your property. This helps to control and eliminate rodent populations before they find their way into your home.
Interior Trapping: If rodents have already made their way inside, our skilled technicians will use effective trapping methods to safely remove them from your home. We prioritize humane practices while ensuring complete removal.
Ongoing or One-Time Service: Whether you require a one-time extermination or ongoing protection, we offer flexible service plans to meet your needs. Our recurring services are designed to prevent future infestations, giving you peace of mind.