The Best Local Exterminator in Highland
Pest Control in Highland
Highland, Illinois– the perfect place for relaxing on the porch and waving to the friendly people in your neighborhood! It's a nice place to call home, and pests certainly agree! No matter how clean you keep your home, sometimes bugs and rodents still find a way in. If you need pest control in Highland for your home or business, Garella Pest Services has the solution for you.
Our Highland pest control offers you lasting protection from:
Ants
Bed Bugs
Bees & Wasps
Crickets
Cockroaches
Rodents
Spiders
Stink Bugs
And many others!
Customized Pest Control Services
No one wants to share their home with pests like ants, bed bugs, and roaches. Rodents and other pests spread diseases and contaminate living spaces. Our exterminator will visit your home and find the hidden entry points where pests come inside. Depending on the pest, we'll provide the appropriate residential pest control treatments to get rid of them and block their way back indoors.
Image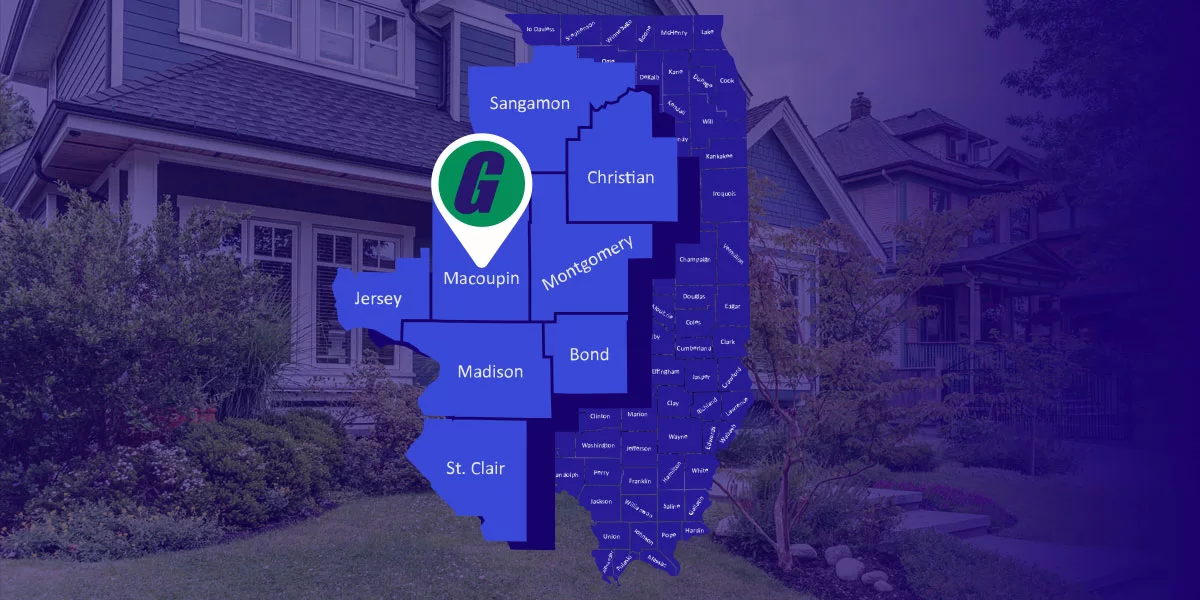 Local Exterminators Since 1945
Whether you're looking for local roach control or termite treatments, you need a pest control company you can trust. Garella has been serving our neighbors in Highland, Illinois since 1945, so we know a thing or two about the area! Our local exterminators are highly trained and with you every step of the way, so you never have to wonder if you're in good hands. When you choose Garella for pest control in Highland, you'll get:
A free quote on any of our services
Customized pest control that suits your unique needs
24-hour phone lines, because bugs don't work around your schedule! 
Free retreatments if you aren't satisfied with our services
Available same-day service to get rid of pests fast!
And more!
Termite Exterminator in Highland
Termites are the bane of every homeowner's existence-- causing billions of dollars of damage every year! It's important to take quick action against these pests before they wreak havoc in your home or business. Luckily for homeowners in Highland, Garella specializes in termite treatment-- eliminating current infestations while protecting you from future ones! Termites multiply quickly, so professional termite treatment is a necessity if you think you're dealing with these nuisance pests. 
When you choose Garella for termite control in Highland, you'll get:
A thorough inspection of your home, identifying any signs of termites
Professional termite control technology from Sentricon and Termidor-- the best in the business!
A customizable plan to tackle your termites or prevent future infestations
Service from exterminators with over 75 years of experience
And more!
Commercial Pest Control in Highland
Roaches, bed bugs, and other pests can ruin a business's reputation and harm its overall sales and profits. Even if you own a small office, it can hurt the employee's morale if flies, spiders or other pests are free to roam around. We provide commercial termite control and other pest services for all businesses in Highland, keeping them free from invasive insects and rodents throughout the year.
Our exterminators service the following businesses:
Restaurants
Hotels
Offices
Stores
Medical Centers
And more!
Bed Bug Exterminator in Highland
Don't let the bed bugs bite! We've all heard this saying before, but the reality is that bed bugs do exist and they can be a major nuisance. These invasive pests have been making a comeback over the years, causing havoc in bedrooms across the country, as well as businesses in Illinois. If you're concerned about a possible infestation, contact Garella Pest Services for a free quote and schedule an inspection. We've been serving the southern and central Illinois areas since 1945, and we have the expertise to effectively deal with these stubborn pests. Trust us to get rid of bed bugs and ensure a good night's sleep.
Our bed bug service in Highland includes:
A thorough inspection of your home to identify any signs of an infestation.
Family-friendly treatments that are safe for both children and pets.
High-intensity heat treatment, a proven method for effectively eliminating bed bugs.
Chemical treatment options for targeted and long-lasting control.
Our satisfaction guarantee ensures that we will work until the bed bug problem is completely resolved.
Rodent Exterminator in Highland
Are rodents wreaking havoc on your home in Highland, Illinois? Don't let these pesky critters take over your sanctuary. At Garella Pest Services, we have the expertise and experience to handle all your rodent control needs. Here's why you should choose us:
Exterior Rodent Baiting: We know that Highland's unique features naturally attract rats and mice. That's why we strategically place rodent bait stations around the exterior of your home to prevent them from entering in the first place.
Interior Trapping: If rodents have already made their way inside, our skilled technicians will set up effective traps to capture and remove these unwanted guests. Say goodbye to those scratching and skittering sounds!
Recurring or One-Time Service: We understand that every home is different, so we offer flexible options to meet your specific needs. Whether you require ongoing rodent control service or a one-time visit, we've got you covered.