The Best Local Exterminator in Jerseyville
Pest Control in Jerseyville
When pest problems arise in Jerseyville, Illinois, there's only one name to trust: Garella Pest Services. For more than 75 years, our family-owned and operated company has diligently served the pest control needs of residential and commercial customers around the southwest and south-central Illinois. Whether you own a business that's been invaded by roaches or a home with signs of termite activity, our team will develop a customized plan of attack to ensure that the pests are not only eradicated now but that they stay away in the future.
Our local exterminators in Jerseyville protect from pests such as:
Ants
Bed Bugs
Bees & Wasps
Crickets
Cockroaches
Rodents
Spiders
Stink Bugs
And many more!
Why Garella Pest Services?
At Garella, we know that you have lots of options when it comes to pest control in Jerseyville. Whether you're looking for pest control help for your home or business, you can't do better than us. We offer a complete array of residential and commercial pest control services, including convenient packages that take the guesswork out of controlling pest populations. Regardless of the simplicity or complexity of your issue, we have you covered. To schedule a free inspection, call one of our Jerseyville exterminators today!
Image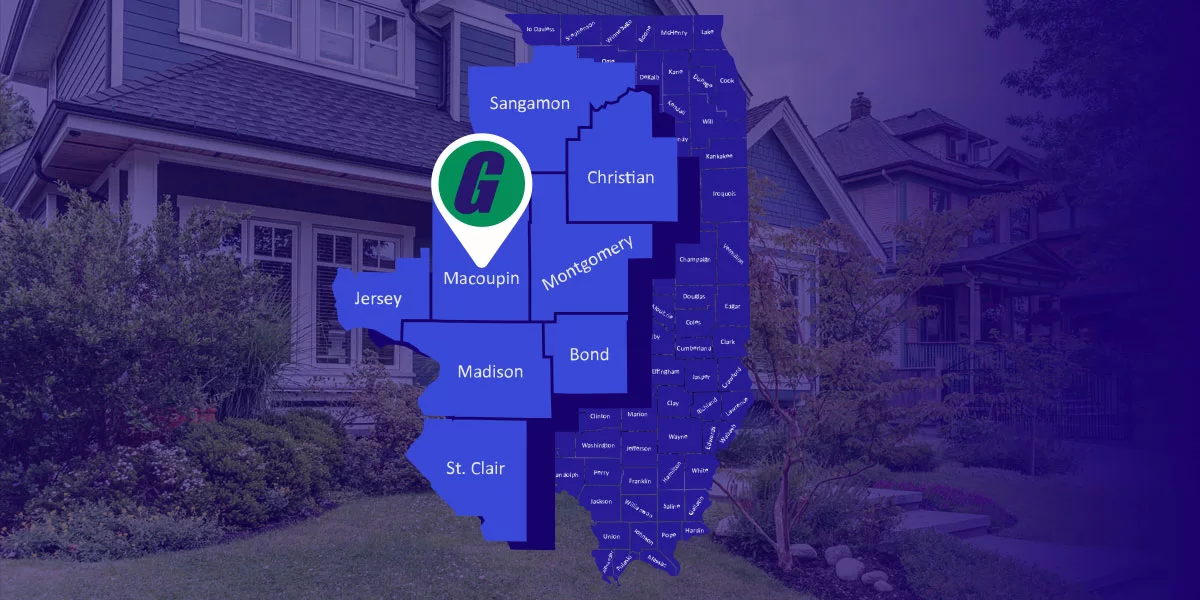 Protection from a Variety of Pests
Many aspects of the climate of central Illinois make it ideal for a variety of pests. In particular, the region experiences very warm, extremely humid summers. All of that moisture creates the perfect breeding ground for pests like mosquitoes, termites, roaches, and more. Our fourth-generation business has been handling pest control issues around Jerseyville since 1945, so we know all about their habits as well as how to handle them once and for all.
When you choose us, you get the Garella difference:
Free quotes on all services, because it shouldn't cost to know what's bothering you!
Contract-free treatment that prioritizes your wants and needs
Same-day service when you call before noon-- we know infestations are an emergency!
Free retreatments if you aren't satisfied with our services
Friendly, reliable Jerseyville exterminators you can count on
And more!
Termite Exterminator in Jerseyville
Termites are an especially troublesome scourge in central Illinois. Homes and businesses alike are targeted, and once termites take root, eliminating them isn't easy. From complete barrier systems to subterranean bait stations, our company has an array of effective termite control solutions in our arsenal, so you can rest assured that your problem will be brought under control promptly. If you're unsure if you have termites, here are a few of the signs to look out for:
Buckled wooden or laminated floors
Peeling paint or small holes in the drywall
Wood that sounds hollow when touched
Mysterious scratching sounds 
There are many more signs of a termite problem, but they are often difficult to identify before it's too late. For professional termite control in Jerseyville that catches and stops termites, call Garella!
Commercial Exterminators in Jerseyville
Is your Jerseyville business under siege by ants, spiders, rodents, or other pests? It goes without saying that you can't operate a successful business with pests underfoot, so get Garella Pest Services on the case right away. Unlike other pest control firms, our company doesn't use a one-size-fits-all approach. Rather, we analyze the extent and scope of the situation before formulating a customized strategy. With such personalized service, our efforts produce results that last. We handle pest problems for the following Jerseyville businesses:
Restaurants
Hotels
Hospitals
Banks
Offices
And more!
Bed Bug Exterminator in Jerseyville
Don't let the bed bugs ruin your sleep. At Garella Pest Services, we understand the frustration and discomfort that comes with a bed bug infestation. That's why we offer top-notch bed bug control services in Jerseyville, Illinois. We take pride in our effective and family-friendly treatments that will get rid of bed bugs for good. With over 75 years of experience, you can trust us to deliver exceptional results.
Here's what our bed bug service in Jerseyville includes:
Thorough Bed Bug Inspection: Our trained experts will comprehensively inspect your home or business to identify the extent of the infestation. This allows us to create a customized plan tailored to your specific needs.
Family-Friendly Treatments: We prioritize the safety of your loved ones and pets. Our bed bug treatments are designed to be effective yet gentle, ensuring minimal disruption to your daily routine.
High-Intensity Heat Treatment: For severe infestations, we utilize high-intensity heat treatment. This method eliminates bed bugs at all life stages, including eggs, without the use of harsh chemicals.
Chemical Treatment: In cases where heat treatment may not be suitable, we offer targeted chemical treatments. Our certified technicians use industry-approved products to effectively eradicate bed bugs from your property.
Rodent Exterminator in Jerseyville
Are you tired of sharing your home with unwanted guests? It's time to take back control and say goodbye to those pesky rodents. At Garella Pest Services, we are your trusted rodent exterminators in Jerseyville, ready to eliminate those furry intruders and restore peace to your home.
What's included with our rodent control service in Jerseyville?
Our team of experts will thoroughly inspect your property, identifying any signs of rodent activity and determining the extent of the infestation.
We strategically place bait stations around the exterior of your home, targeting areas where rats and mice are naturally drawn to in Jerseyville.
If rodents have already found their way into your home, don't worry. Our skilled technicians will set up traps in key areas, ensuring that every last rodent is captured and removed. 
Whether you prefer an ongoing rodent control service to prevent future infestations or a one-time service to get rid of the current problem, we've got you covered.