The Best Local Exterminator in Edwardsville
Pest Control in Edwardsville
Even a minor pest infestation in your house can make you feel uncomfortable in your own home. That's why you need a local pest control company that takes its work seriously and that has a reputation for putting its customers first. That's exactly what you'll get when you hire Garella Pest Services.
When you decide to partner with us for pest control in Edwardsville, you will receive lasting protection from:
Ants

Bed Bugs

Bees & Wasps

Crickets

Cockroaches

Rodents

Spiders

Stink Bugs

And many more!
Image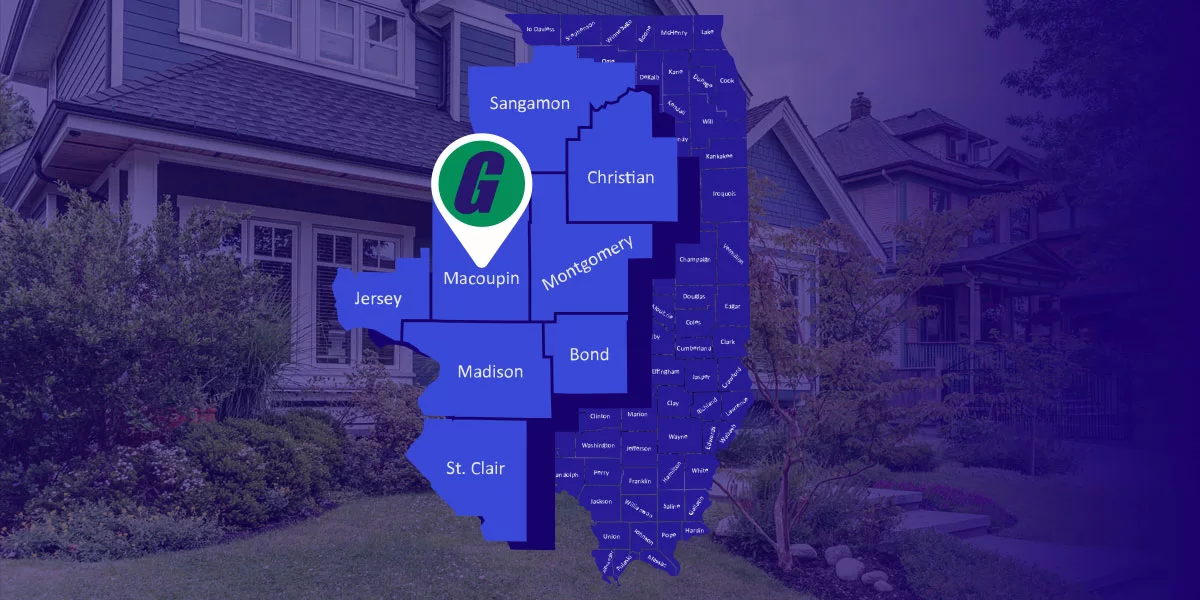 Local Exterminators You Can Trust
To ensure that your pest problems get resolved as quickly and efficiently as possible, our exterminators receive industry-leading training and ongoing professional education to stay one step ahead of even the sneakiest and most destructive bugs. 
When you sign up for our treatments, you can expect:
A detailed home inspection

from an experienced, local pest exterminator. 

Flexible service

that we build around your needs.

Reduced-risk products and techniques

for your peace of mind. 

24-hour in-person phone lines

with friendly customer service professionals. 

Contract-free options

that let you maintain your flexibility.

Free retreatments

if pests come back after we're done. 

A full money-back guarantee

if you aren't happy with our work. 

And much more!
Termite Exterminator in Edwardsville
Did you know that termites cause more than $5 billion worth of damage to America's homes every year? Instead of rolling the dice and hoping that these destructive pests don't target your home, hire us to give you the very best termite treatment in Edwardsville. Our service balances fast removal with long-term protection to give you back a termite-free home that you can count on to stay that way for good. 
Our termite control service includes:
A thorough in-home inspection

from a highly-trained exterminator. 

A full assessment

of termite-related damage. 

Personalized termite removal strategies

that we'll develop with your needs in mind.

Proactive exclusion service

to prevent future infestations from occurring. 

Industry-leading termite control technologies

like the Sentricon Bait System and Termidor Termite Defense. 

And much more!
Trust our 75+ Years of Local Experience
Not many of Illinois' pest control companies can claim to have been in business since 1945. But when you hire us to get rid of pests in your home, you're getting a company that can bring more than 75 years of local experience to your front door. Our operators are standing by to receive your call so the next time pests sneak indoors, look to the experienced experts to get the job done for you!
Bed Bug Exterminator in Edwardsville
Just the thought of bed bugs crawling in your bed while you sleep and biting you in the middle of the night is still unsettling enough to lose sleep over. Having them is a whole other story! DIY treatments are often toxic and ineffective, causing the targeted pests to just move to another room in your home. For effective professional bed bug treatment in Edwardsville, contact Garella Pest Services. Our experienced bed bug exterminators will quickly find and eradicate them, allowing you to return to peaceful slumber.
When you trust Garella for bed bug control, you can expect:
A thorough home inspection

to discover their hiding places and the extent of the infestation.

A customized bed bug treatment plan

to fit your needs.

Use of reliable products and methods that

get rid of bed bugs for good.

And much more!
Commercial Pest Control in Edwardsville
It's not just our homes that are vulnerable to pest infestations. As easy as it is to overlook the fact, our places of business are equally at risk. If nuisance bugs are driving customers away and making your employees less than comfortable in their own workplace, we can help! Our discrete commercial pest control services are exactly what you need to keep your business clean, safe, and comfortable all year. With a results-driven approach, 24-hour phone lines, and contract-free service, you can depend on us to deliver every time.
Get Fast Relief From Pests
Anyone who's suffered through an infestation knows that time tends to slow down when critters are crawling all over your business. Here at Garella though, we aim to provide you with a comprehensive pest inspection and treatment plan by the end of the day when you call before noon!
Rodent Exterminator in Edwardsville
Rodents are more than unsettling, they're also dangerous. These pests carry dozens of diseases, like leptospirosis and hantavirus. They can also damage insulation and chew through electrical wires, increasing your risk of a fire. Instead of relying on ineffective store-bought traps, trust a local rat exterminator from a qualified pest control company! Our rodent control in Edwardsville is designed to eliminate rodents at their source, giving you lasting protection.
When you partner with a rodent exterminator from Garella, they will:
Give you a free estimate

so there's no surprises later.

Inspect your home

for signs of an infestation.

Remove all the existing rats and mice

.

Help

protect your home from future rodent problems

.

Back our services with a

satisfaction guarantee

.