The Best Local Exterminator in Godfrey
Pest Control in Godfrey
A suburb of Greater St. Louis, Godfrey, IL, is a relatively new and rapidly growing residential community. It's also considered one of the safest towns in all of Illinois. However, if there are few home invasions committed by one's fellow human beings, there are still invasions of the insect kind to contend with.
When you choose Garella for pest control in Godfrey, you'll get certified protection from: 
Ants
Bed Bugs
Bees & Wasps
Crickets
Cockroaches
Rodents
Stink Bugs
And many others!
Image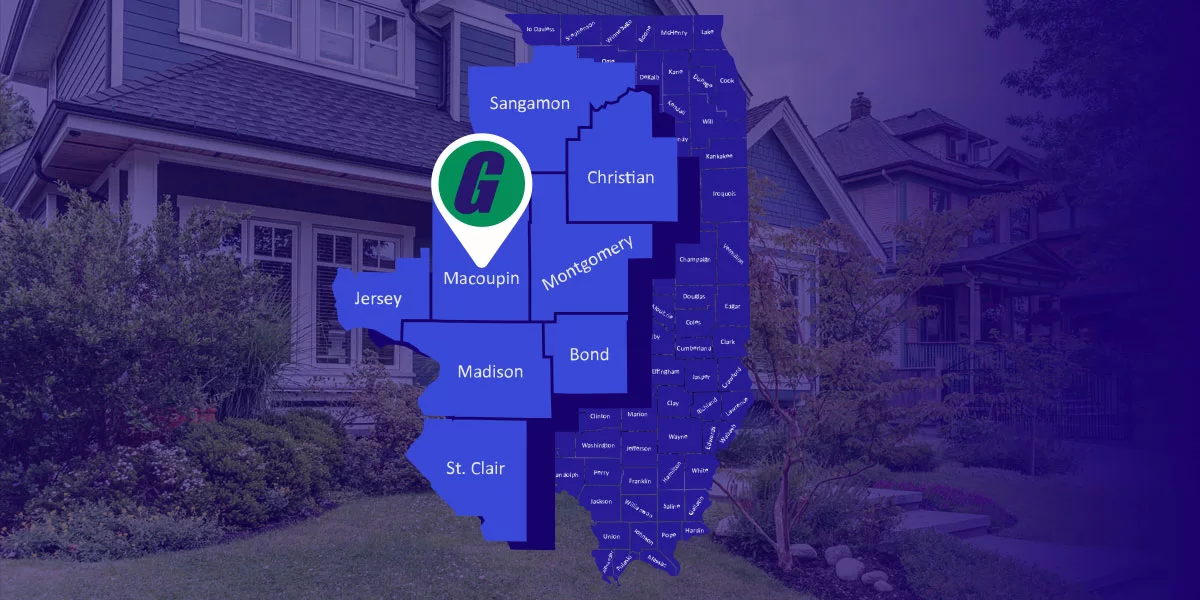 Customized Pest Control Treatments
A number of pests can invade your home seeking warm shelter: rats and bedbugs, for instance. Others, like cockroaches, may enter for a cool, damp place to breed. Whatever your situation is like, we'll come up with an appropriate treatment and take action immediately. Sometimes, a one-time treatment is enough, but other times, we'll need to treat your home on a regular basis and monitor it for further signs of an infestation. You may, for your part, have to seal cracks and other openings around your home.
Pests can cause extensive damage to both homes and businesses—termites, in particular, cost property owners some $5 billion every year in damage. Some pests can contaminate food and transmit diseases through their saliva, urine, and droppings, too. DIY pest control is not recommended, and besides, this cannot prevent the pests from coming back. If you encounter pests, turn to the team at Garella Pest Services.
Termite Exterminator in Godfrey
There are two common types of termites that cause mass destruction to homes across the country: dry wood and subterranean. While dry wood termites aren't a problem in Godfrey, subterranean termites give Illinois residents quite the headache. And unfortunately, they are the more destructive of the two. Luckily, Garella Pest Control has been in the game since 1945, so we know a thing or two about termite control!
When you choose our termite control in Godfrey, you'll get: 
Personalized treatments

based on your house's custom assessment

Friendly service from

certified and highly-trained technicians

Contract-free treatment

prioritizing your needs

Industry-best practices using

Termidor and Sentricon systems

And more!
Commercial Pest Control in Godfrey
Any building can fall victim to pests, not just residential homes. And if your business is suffering from an infestation, it's even more important to avoid DIY methods that may be hazardous to your health, because it also affects the health of customers, employees, tenants, and students. If you want us to be discreet with our service, that's no problem; our schedule is flexible. We can eliminate pests with only minimal use of toxic pesticides in:
Offices

Restaurants

Food facilities

Hospitals

And more!
Bed Bug Exterminator in Godfrey
The mere thought of unwanted bed bugs creeping and crawling in your bed at night is enough to keep you awake. But the reality of dealing with a full-blown infestation is a whole different ball game. Don't waste your time and money on toxic and ineffective do-it-yourself treatments that only push the problem to a different area of your home. Instead, contact Garella Pest Services for professional bed bug treatment in Godfrey.
Our certified bed bug exterminators will:
Thoroughly inspect your home to determine the severity of the infestation.
Create a unique treatment plan designed for your situation.
Use safe and effective products that are guaranteed to eliminate bed bugs.
Provide you with friendly service from the locals.
And more!
Rodent Exterminator in Godfrey
Don't let rodents ruin your peace of mind. These pesky creatures are more than just a nuisance - they pose a serious threat to your health and safety. With diseases like leptospirosis and hantavirus to worry about, it's essential to take action and eliminate them from your home as soon as possible. Store-bought traps can only do so much - that's where a qualified pest control company comes in. Our experts in Edwardsville are trained to handle any rodent infestation with precision and care.
By partnering with a rodent exterminator from Garella, you can expect:
Accurate and transparent pricing with a free estimate at the start
A thorough inspection of your home to assess the extent of the infestation
Complete elimination of all rats and mice
Effective treatments to protect your home from future rodent problems
Don't let rodents take over - call us today for reliable rodent control services.
Call Our Professional Team
Garella Pest Services has been serving Godfrey and surrounding areas since 1945, and we know how to solve pest problems large and small. Being a family-owned and -operated company, we treat our customers to warm, personalized care every time. Give us a call today for a free service quote.